Welcome to my new project, a USMC 2 man Sniper team. I have a thing for snipers, I have more sniper projects coming :)
When I first saw the movie "Sniper" staring Tom Berenger I knew I would make a sniper team one day. When BBI released "Snake" I saw alot of potential in this figure.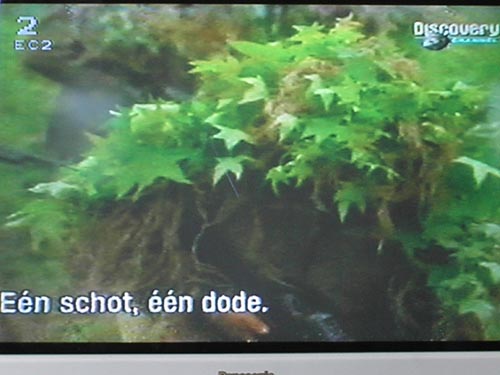 -pictures above and beneath-
Some reference pics from a Discovery program about Snipers.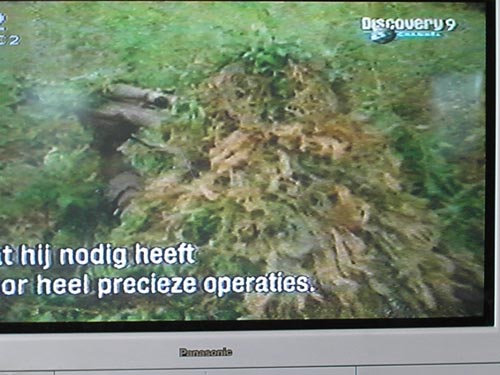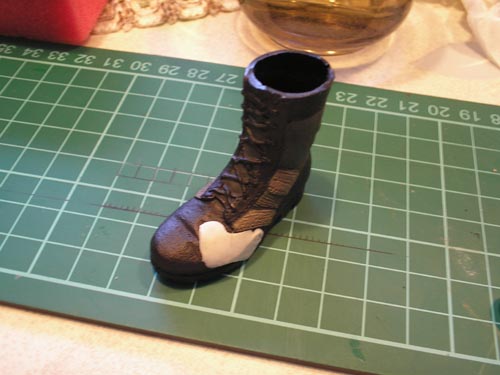 -picture above-
Stage 1 of customizing the boots. What I want is to give the boots the look if they are not boots (following me :)
I first cleaned the boots so they're not greasy or dusty. Then I applied some Magic Sculp.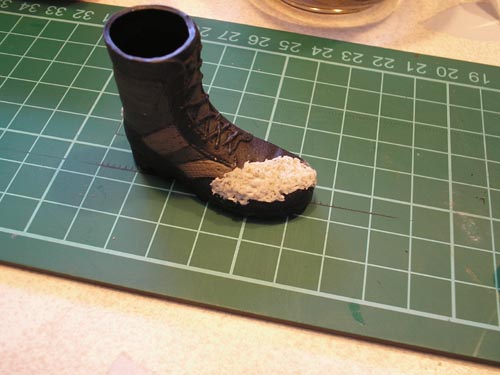 -picture above-
Stage 2: I used a small rock to give the Magic Sculp a natural muddy, bushy look. After 24 hours of drying they are ready for some paint.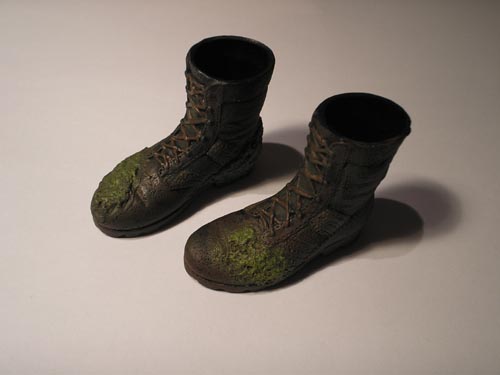 -Picture above-
Final stage of the boots. I applied some brown paint as a base, after that I applied several layers of green paint, different tints to get the right effect.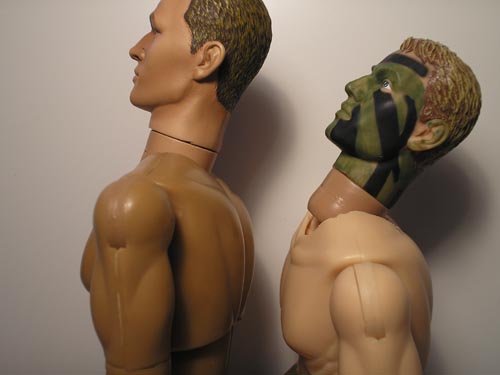 -picture above-
I drilled out a piece off the neck side of a BBI G1 body (right), you can see the difference between the left (normal) and right (drilled out) one. It gives the head a huge range of motion.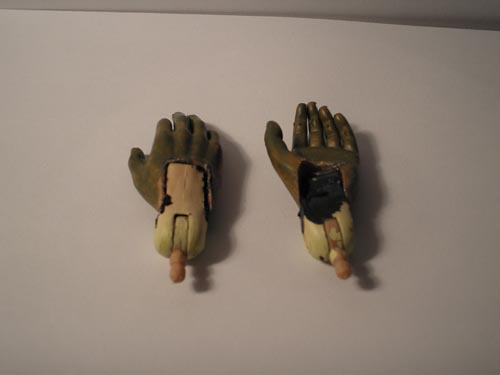 -picture above-
These are the hands for the Spotter. Because I am using a BBI G1 body, I needed BBI hands. But I wanted to use Dragon bendy hands in the first place. I just drilled out a section from the DML hands and cut of some parts from the BBI hands, glue them together and voila.
I'm using 21C fingerless gloves so you won't see a thing about it :)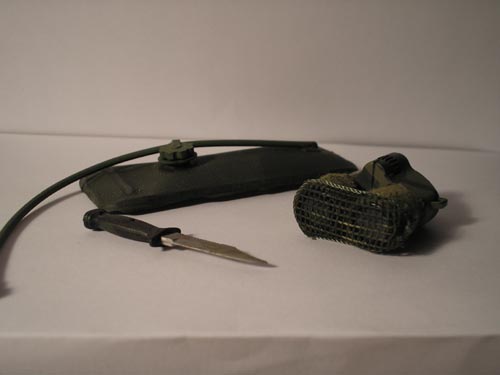 -picture above-
Some gear ready for action.
Left, the knife that came with BBI "Snake", just weathered and sealed with dullcoat.
Middle, camel bag also came with BBI "Snake", it had a horrible blue color, I just repainted and sealed it.
Right, cheap binoculars, first I applied some paint and finished it with a small camo net, why? Well the glasses from the bino's reflect sunlight, and that might give the away :)